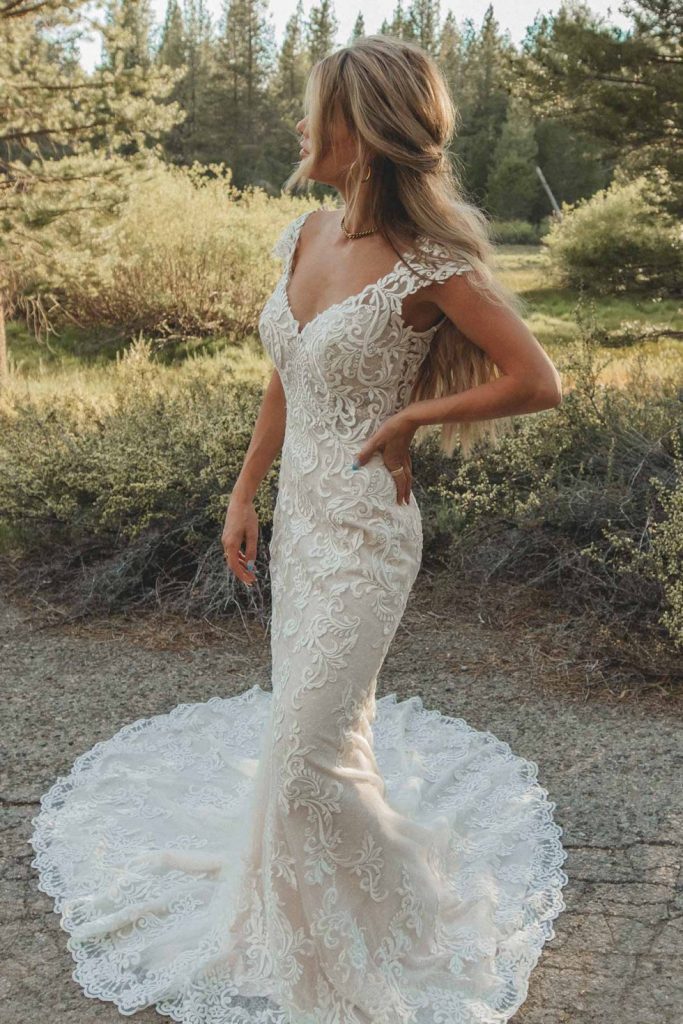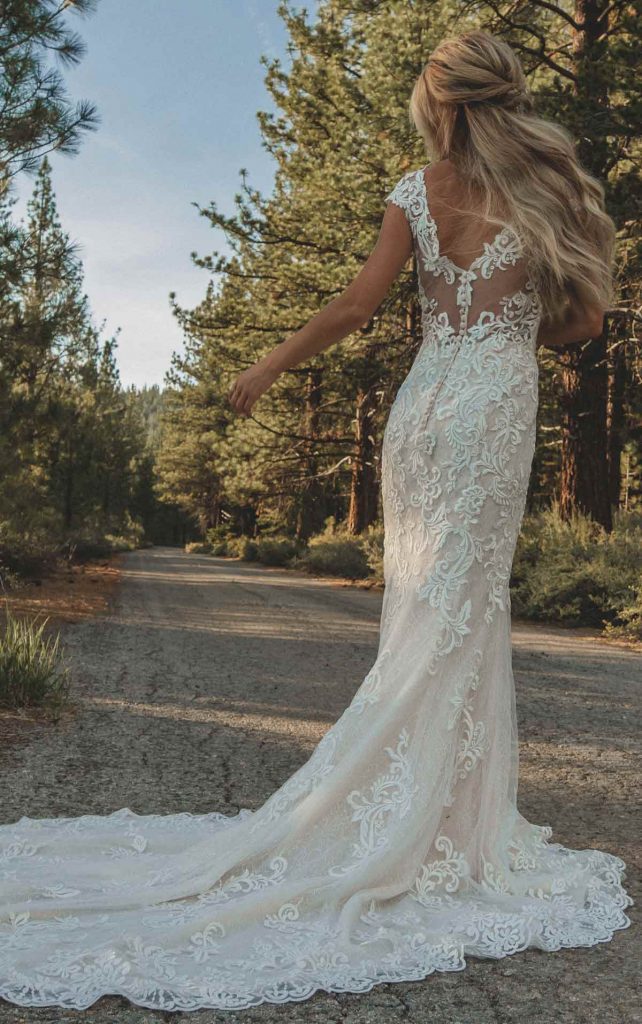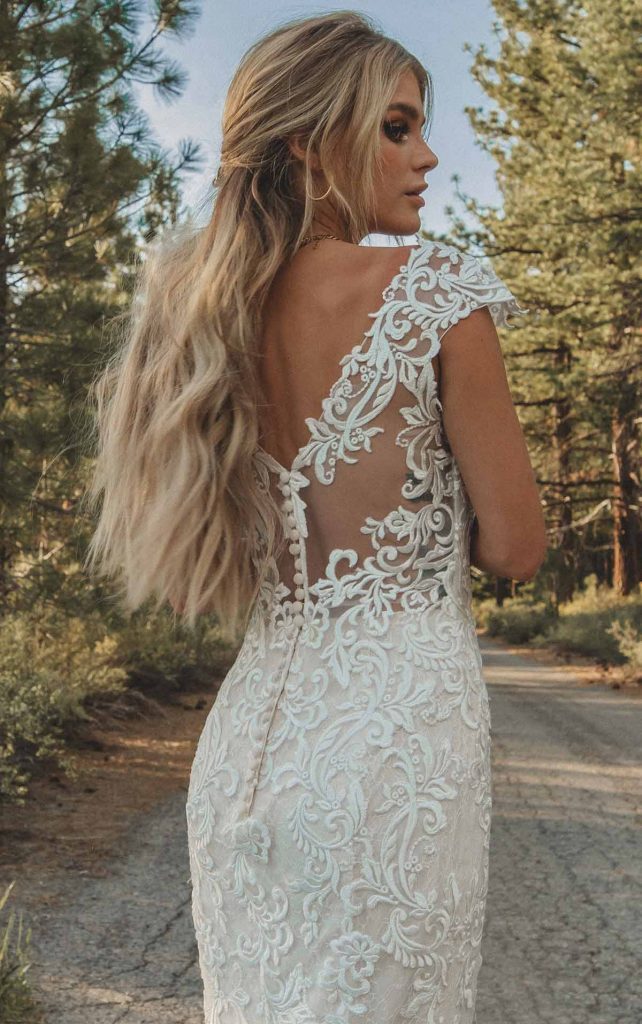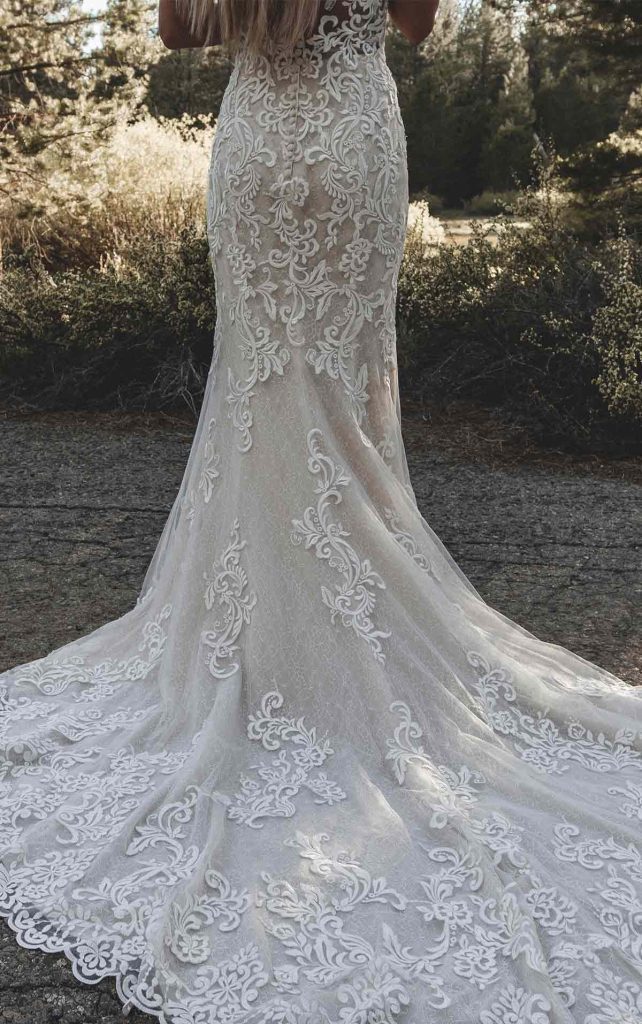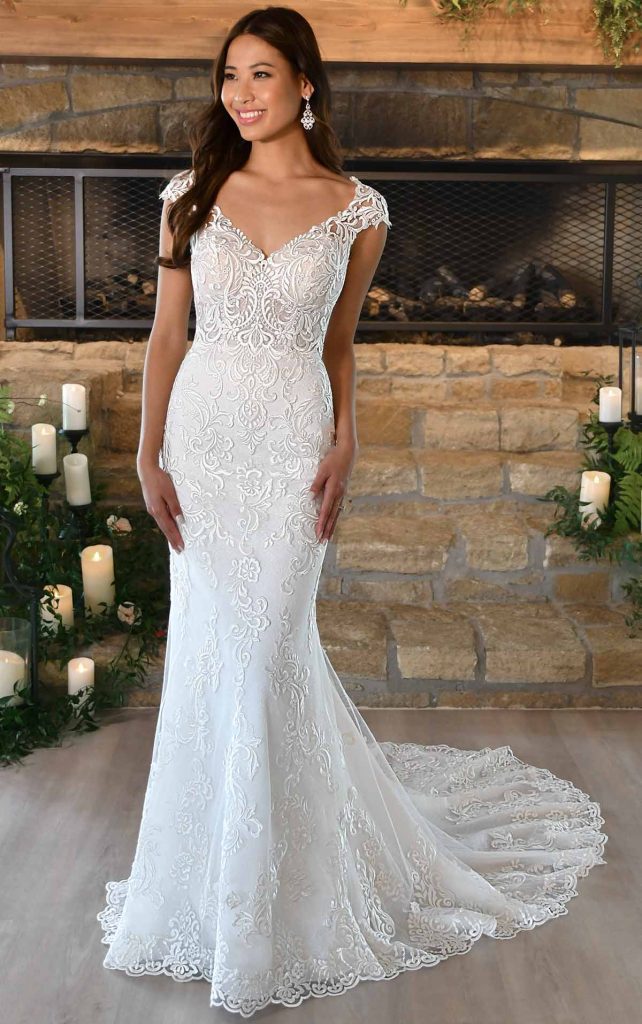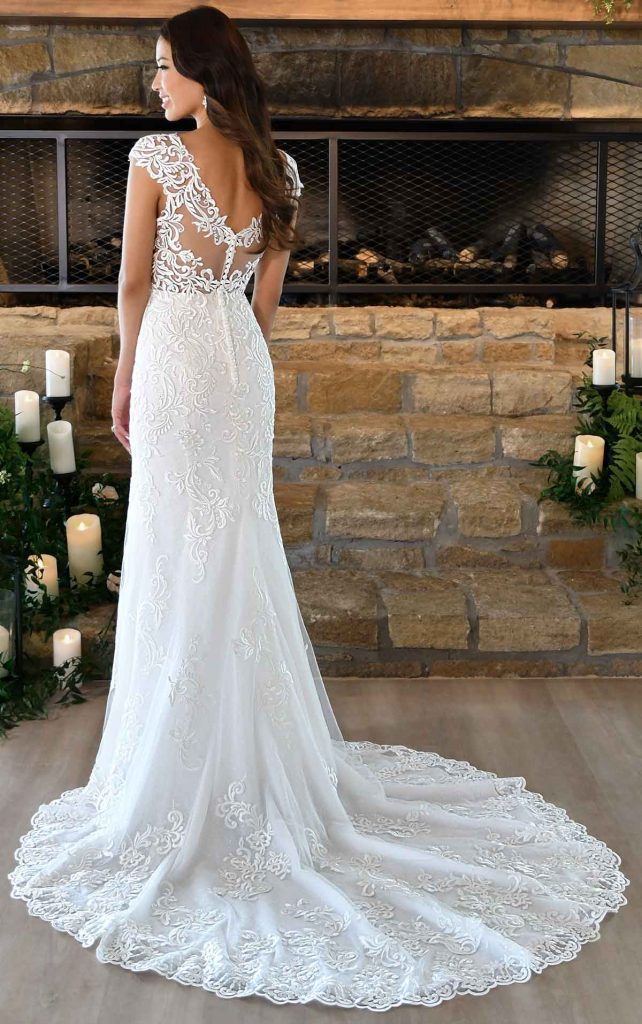 GRAPHIC LACE FIT-AND-FLARE WEDDING DRESS WITH CAP SLEEVE
Style 7292 is head-to-toe bridal glamour designed for the modern fashionista. This gown features a striking graphic lace pattern, embroidered all through the bodice and placed sparsely along the skirt for an elegantly cohesive look. At the shoulders, wide-set cap sleeves add a sweet, timeless touch. The back is so sleek and sophisticated, with bold sheer cutouts highlighting the swirling patterns of the lace while tastefully showing some skin. The train ensures an utterly fabulous walk down the aisle, with scalloped edges and intricate lace patterns decorating the skirt all the way to the hem.
Store Sample
Samples available to try on in store:
Size 14 – Ivory Silver Lace over Ivory Gown
Size 22 – Ivory Silver Lace over Almond Gown
Order Options
Sizes: 
7 – 36
Fabrics:
Lace and Tulle
Detail Options:
(ZZ) No Beading
Fabric Colors Available:
(IS-AL) Ivory Silver Lace and Ivory Tulle over Almond Gown
(IS-BC) Ivory Silver Lace and Ivory Tulle over Biscotti Gown
(IS-IV) Ivory Silver Lace and Ivory Tulle over Ivory Gown
(WS-WH) White Silver Lace and White Tulle over White Gown
Back:
ZP Only – Fabric Buttons
Product Options:
Dress Only
Orders can take up to 5 – 6 months to be made.
Mon – Wed 09:00am-5:00pm
Thursday 09:00am-6:00pm
Friday 09:00am-5:00pm
Saturday 09:00am-3:30pm
Sunday 10:00am-2:00pm