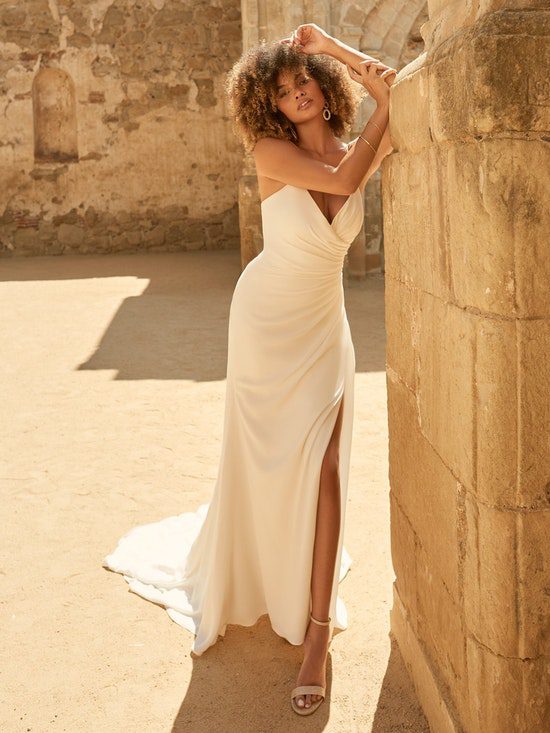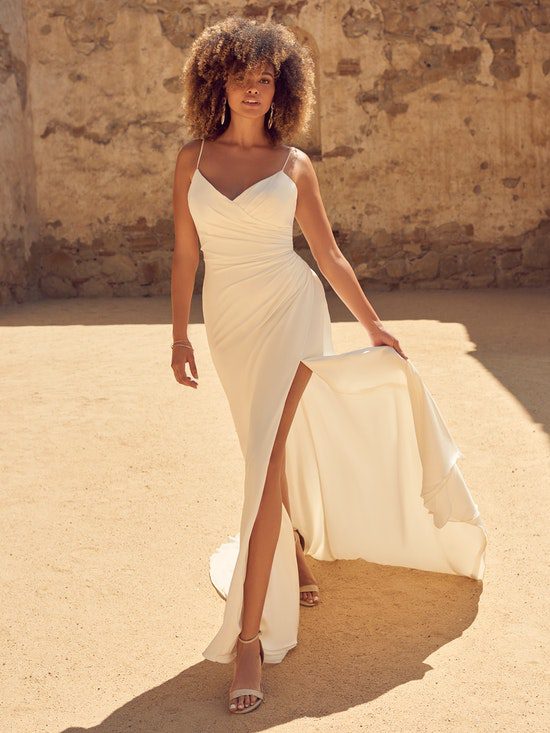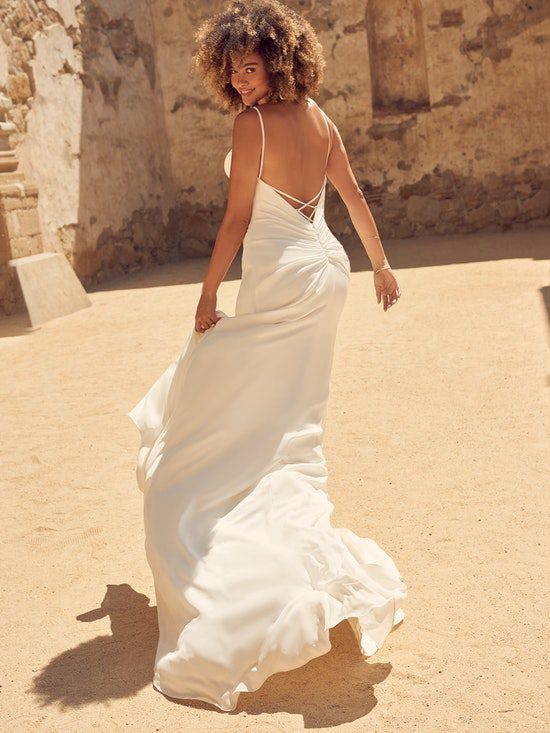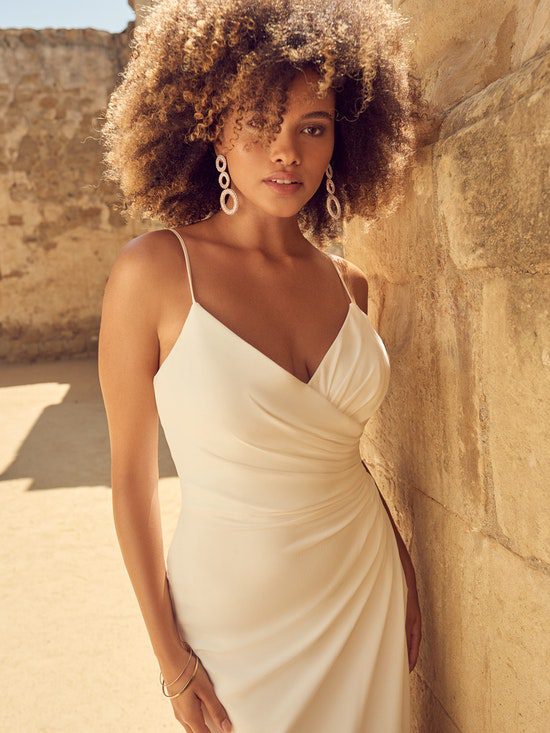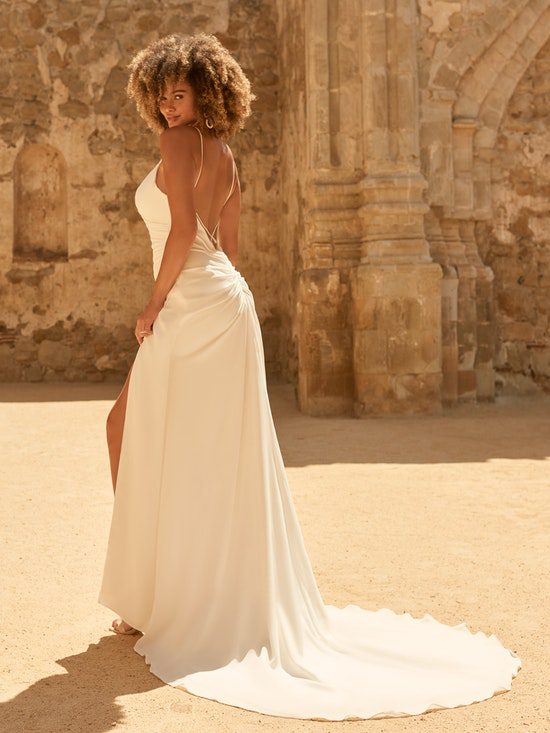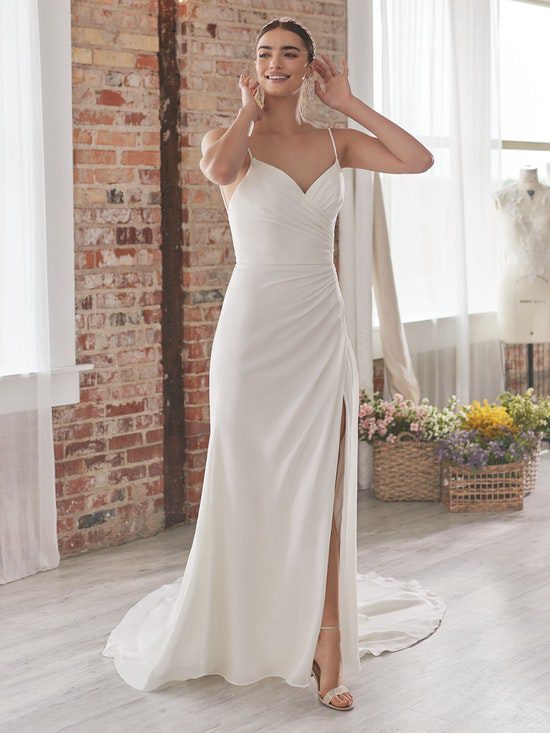 Backless crepe wedding gown with thigh-high slit
So, this backless crepe wedding gown has caught your eye. You have glamorous taste. It's possible you had a past life in the Golden Age of Hollywood.
Store Sample
Samples available to try on in store:
Size 12 – All Diamond White COMING SOON
Order Options
Sizes: 
0- 28
Fabric:
Ballantine Crepe Chiffon
Fabric Colors Available:
All Diamond White
Product Options:
Also available without the thigh-high slit
Back:
ZP Only 
Orders can take up to 5 – 6 months to be made.
Mon – Wed 09:00am-5:00pm
Thursday 09:00am-6:00pm
Friday 09:00am-5:00pm
Saturday 09:00am-3:30pm
Sunday 10:00am-2:00pm