Elizabeth's 'Belles and Beaux' Story
In 1989 Belles and Beaux was established with business partner Angela Nicholson. Elizabeth comes from a background in fashion having owned and operated Libby's Boutique which was in Hunter Street Newcastle in the early 70's. Elizabeth also has a background in accountancy which together is a good combination to running a successful business.

In 2006 Elizabeth became the sole owner of Belles and Beaux after buying out her business partner Angela who was leaving the Newcastle area to relocate to Taree. In that same year Elizabeth was struck down with leukamia, (APML) and went on a clinical trial, and thanks to Professor Rowlings and the wonderful staff at the hematology ward at the Mater hospital, to this day she is still in remission.

Elizabeth had to have 2 years off work and during that time Michelle O'Connor was manageress and the wonderful staff at Belle's and Beaux kept the business going for her. Apart from the wonderful care Elizabeth received from The Mater, Elizabeth constitutes her good health now to the pleasure she gets from overseeing her business and making sure all her customers have the most wonderful experience choosing their wedding gown at Belles and Beaux.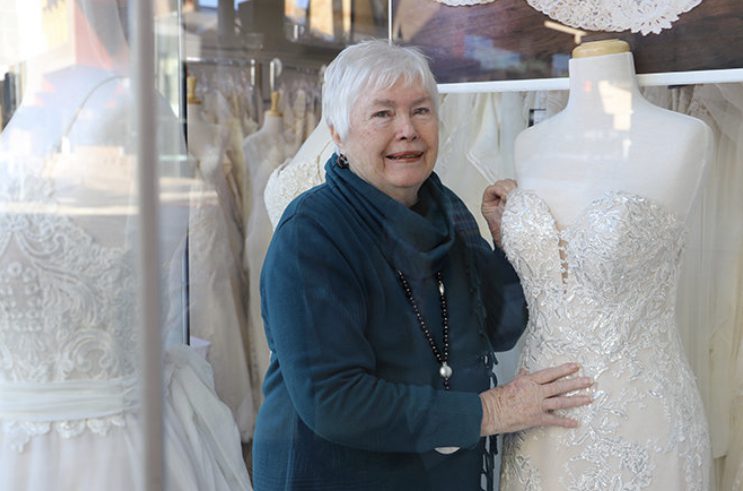 Mon – Wed   09:00am-5:00pm
Thursday       09:00am-6:00pm
Friday            09:00am-5:00pm
Saturday       09:00am-3:30pm
Sunday           10:00am-2:00pm